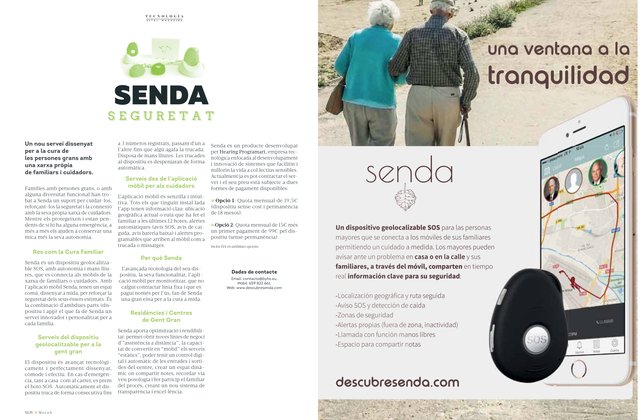 This month Senda appears in Magna Vital Magazine
This month we went to number 8 of Magna Vital Magazine and we are very happy to have a presence in this magazine. Every day more families know us who see in Senda a help in their situation.
Our service, completely designed for the care of a loved one that needs a support through its own family network, offers security and tranquility while it favors and boosts autonomy.
We leave the pages of Senda in the magazine: